Pathway Partners Mentoring Program
Pathway Partners Mentoring Program operates as a United Way Partner program and serves students at Marshfield High School and Marshfield Alternative High School. Since 1999, mentors have positively influenced the lives of hundreds of high school students in Marshfield. Pathway Partners offers both long-term (one-on-one mentoring program) and short-term (job shadowing and informational interveiwing programs) mentoring opportunities. Pathway Partners is free and open to all students.

The mission of the Pathway Partners Mentoring Program is "to expose high school students to nurturing relationships with caring adults and to the diversity of opportunities and experiences in our community. These experiences, having guided academic and personal development, will enhance students' life skills and enable them to make successful transitions to post high school education and employment." The purpose of Pathway Partners is to help the students expand their horizons, explore their interests and expose them to a larger world.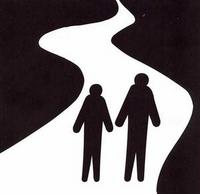 Get Involved
To get involved or for more information about the Pathway Partners Mentoring Program, contact:
Ginger Sternweis
Program Director
715-387-8464 ext. 4559
Email: Click Here


Thank you!
Thank You!
The Pathway Partners Mentoring Program wishes to thank the following individuals, businesses and organizations for their generous support: Jean and Ken Swenson, John and Sue Twiggs, Bonnie and Tom Umhoefer, Nathan & Jeanna Carlson, Dr. Lori Bents Chiropractic, Marshfield Sunrise Rotary, RE/MAX American Dream - The Real Estate Professionals LLC, Marshfield Lions Club, and Wood County Medical Society.