Career Quest
Course Description:
Students in grade 8 will participate in hands on activities through Business and Information Technology, Family and Consumer Sciences, and Technology Education to identify and evaluate life and work interests in planning realistic career goals. Students will utilize decision making and problem solving skills while exploring a variety of career choices. The Guidance Department will facilitate large groups related to high school and post-secondary career choices, development and completion of the Individual Learning Plan, Career Cluster Inventory and Creating the ePortfolio.


Learning Targets:

- Become familiar with a wide range of careers.
- Use decision making skills to reflect on interests and abilities.
- Inventory personal responsibility skills and personal interests.
- Use online tools to organize career information.
- Become involved in a variety of career responsibilities.
- Use effective oral and written communication skills throughout project activities.
- Analyze current and future educational needs to pursue career interests.
- Develop an Individual Learning Plan and ePortfolio based on their individual career interests.
- Use organizational and time management skills to complete the ePortfolio project.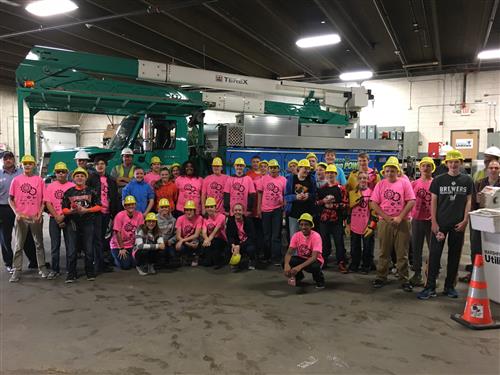 Reality Store
As described on the Marshfield Area Chamber of Commerce and Industry website, the store is designed to provide students with a glimpse of how much things cost and how quickly they add up. It is a game of "real life," providing eighth grade students with an opportunity to create a monthly budget. Before the store opens students are assigned a gross income, marital, family and benefit status. The first lesson students learn is how to calculate their net monthly income from a gross salary. With this information, students visit the store to create a monthly budget that includes mortgage, groceries, and everything else a household faces. It is an invaluable piece in helping students put the puzzle of their future together.

The store is "staffed" by area business representatives who "sell" their services to the students. For example, realtors sell houses, car dealers sell vehicles, and insurance salesmen offer coverage. While in the store, students have to arrange for day care services, pay municipal taxes and order telephone and electric service as they prepare a monthly budget.

Marshfield Area Chamber of Commerce Youth Training Programs Website

This event is sponsored by Marshfield Area Chamber of Commerce and Industry.
Heavy Metal Tour
All 8th grade students participate in a Heavy Metal Tour. The tour highlights exciting "hands-on" career pathways in regional manufacturing. Students learn about engineering and design, welding and fabrication, robotics, and numerous other exciting career and educational opportunities located in the Marshfield area.