Pre-K thru Senior Adult Multi-disciplinary Experiential Learning
Since 2009, the MHS Building Technology students constructed two arbors and elevated walkways, Agriculture students cleared the trails, scattered seeds, planted native species, and spread mulch on trails, Biology students cleared trails, studied wetland species and designed plant identification signage, AP Environmental Science students tested water quality for pollutants, Art students designed the red-winged blackbird logo and annually participate in the Photo Contest, Business Systems students will be redesigning the MOLS web site and Madison Elementary Students learn about invasive plants while exercising on the trail system. Participants in the Tiny Tiger Intergenerational Center enjoy the outdoors while walking on the handicap accessible boardwalks and resting on the benches along the trail.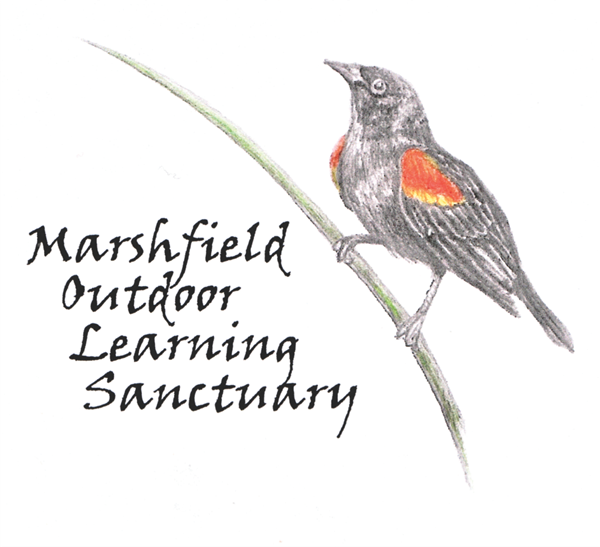 Prohibitions and Disclaimer
Under no circumstances is a web site to be used for commercial purposes, advertising, political lobbying, or to provide financial gains for any individual. Included in this prohibition is the fact no web pages contained on the District's web site may: (1) include statements or other items that support or oppose a candidate for public office, the investigation, prosecution or recall of a public official, or passage of a tax levy or bond issue; (2) link to a web site of another organization if the other web site includes such a message; or (3) communicate information that supports or opposes any labor organization or any action by, on behalf of, or against any labor organization. Nothing h shall prevent the District from linking the District's web site to recognized news/media outlets (e.g., local newspapers' web sites, local television stations' web sites). Any site link that violates these provisions of District policy, either intentionally or unintentionally, will be removed as a link from the District website for a period of not less than 6 months.

Furthermore, the District does not discriminate on the basis of race, color, religion, national origin, ancestry, creed, pregnancy, marital status, parental status, sexual orientation, sex (including transgender status, change of sex or gender identity), or physical, mental, emotional, or learning disability ("Protected Classes"). Any site link that violates these provisions of District policy, either intentionally or unintentionally, will be be removed as link from the District website permanently.

The District makes no guarantees about legitimacy of any information contained within any link to an outside source from the District Website nor does the District promote action or inaction based on the content of any web link.